Community Partnerships
"The greatness of a community is most accurately measured by the compassionate actions of its members." - Coretta Scott King
These words by King strongly resonate when we look across our Northern Light Health community. And if we measure a community's greatness by the compassionate actions of its members, then we are truly surrounded by greatness and there is much to celebrate.
Our culture of caring begins with caring for one another and extends to the care we deliver to people across Maine in the many communities we serve. But if the pandemic has taught us anything, it's that compassion is evident not only in our excellent staff and community members but also in our community partners. Your generosity and innovation have helped extend our reach in living up to our promise to make healthcare work for the people we serve.
Our list of community heroes is long, and this Annual Report only features a handful of the people and organizations who have made an important difference during a challenging time.
We hope you find these stories as empowering and inspirational as we do.
Tim Dentry, MBA
President, CEO,
Northern Light Health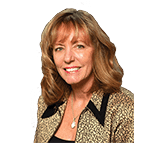 Kathy Corey
Board Chair,
Northern Light Health